United Ways Multiply Good in Bay Region
October 31, 2023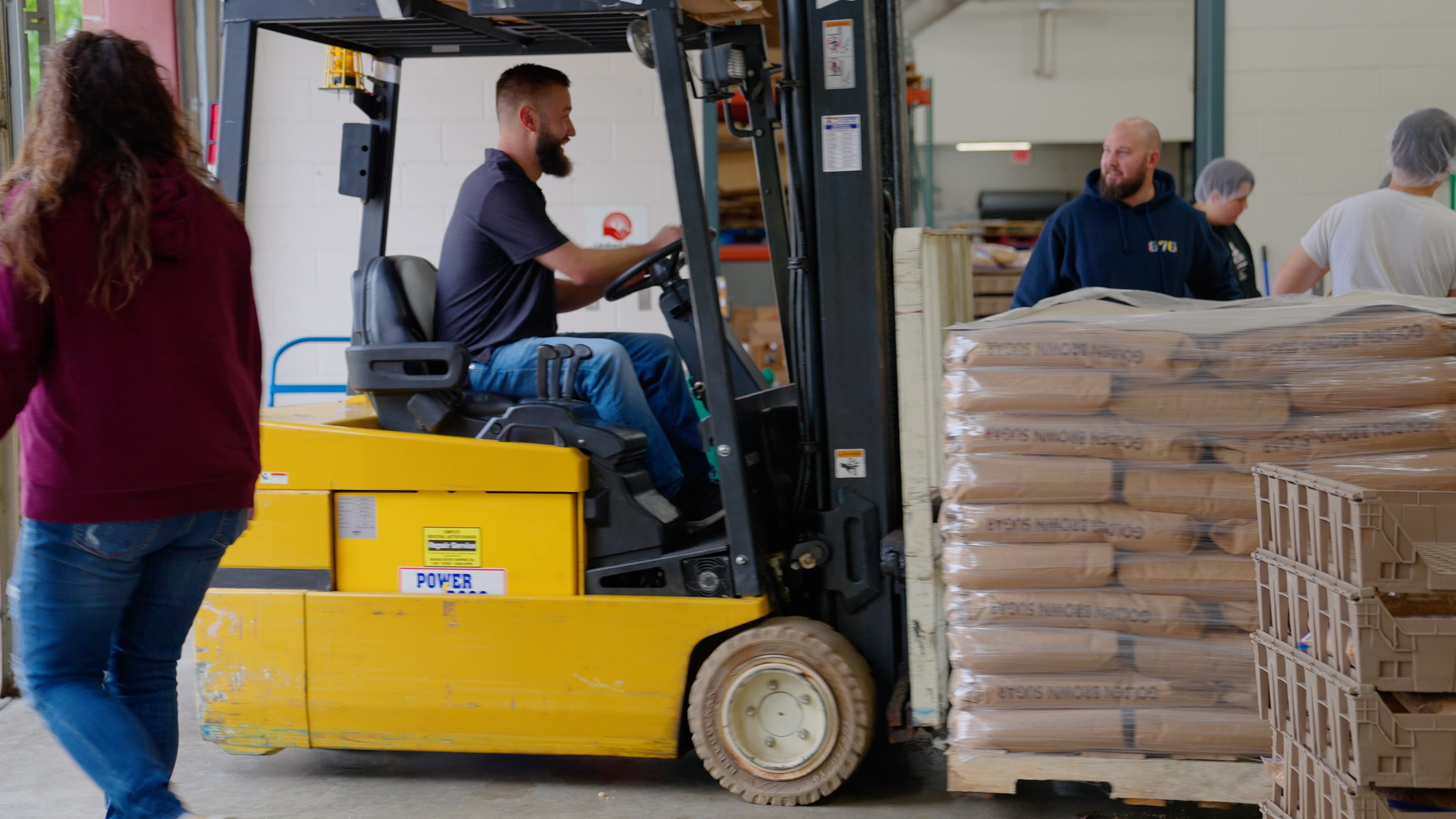 BAY REGION – Dow Credit Union professionals have officially launched a 2023 fundraising campaign in support of the United Way, a weeks-long drive that will conclude on Nov. 13, 2023.
Local United Ways span the nation, empowering area nonprofits and addressing specific community needs. Within the tri-county area, three legally distinct institutions minister to a respective network of charities, guided by the international United Way's universal principles. Last year, our team raised more than $10,000 for the United Ways of Midland, Saginaw, and Bay Counties, which they distributed to reputable charities affecting meaningful change in our communities.
Further underscoring their alignment with our credit union's values, United Ways have issued grants to several of Dow Credit Union's community partners. Here are just three examples!
The Legacy Center for Community Success
One such beneficiary, Midland's Legacy Center for Community Success, is committed to the physical, mental, and emotional wellness of local young people. They are best known for their afterschool tutoring programs, though they also champion substance abuse prevention programs. Additionally, they facilitate educational courses for youth-serving professionals across the region.
This month, our credit union partnered with the Legacy Center and Links Inc. To install a "Positivity Bench" outside of the Legacy Center's new facility on Abbott Road. Equal parts practical and profound, the installation demonstrates a community-wide commitment to creating safe spaces for our children. To learn more, check out the full story.
Based in Saginaw, Hidden Harvest has distributed more than 40 million pounds since its inception in 1994, utilizing a network of 180 hunger relief agencies. Their operations have expanded across the Great Lakes Bay Region over the years. The nonprofit is primarily a food rescue program, specializing in prepared and perishable goods, which are often healthier options than nonperishables. However, storing and distributing these foods can pose logistical barriers beyond the means of conventional food banks.
The United Ways of Midland and Saginaw Counties are proud investors in Hidden Harvest, as are we. As the beneficiary of this year's Loons Wins program, Hidden Harvest received a check from us for $7,700 last week - $100 for each of the minor league team's victories in 2023. To learn more, check out the full story.
Midland County Habitat for Humanity
Midland County Habitat for Humanity is dedicated to improving housing conditions in the area "through constructing, rehabilitating, and preserving homes." They advocate for just housing policies and provide resources to help families improve their shelter conditions.
This summer, Dow Credit Union partnered with Midland County Habitat for Humanity to help seven households that qualified for the Federal Home Loan Bank of Indianapolis' Neighborhood Impact Program, which assists low to moderate-income homeowners with critical home repairs. The nonprofit's homeowner services manager, Katty Owens, worked with professionals in our credit union's mortgage department on grant applications for each of the households. Department manager Kris Brozzo and loan officers Nicole Reece, Lisa Hartley, and Sean Haney submitted detailed proposals outlining the eight qualifying homeowners' specific circumstances. The joint effort earned $60,000 for the families in need. To learn more, check out the full story.