Dow Credit Union Holds Third Opening Ceremony in 86-Year History
October 19, 2023

SAGINAW - Our credit union has served households in the Great Lakes Bay Region for the better part of a century, and this week, for the third time in that history, we "cut the ribbon" on a new branch.

Our Saginaw location is not just our third building, it has also effectively doubled our footprint. For the first time, Dow Credit Union is serving its member-owners through two separate locations. To mark the occasion, let us look back on our previous openings.

Ellsworth Street (1937-52)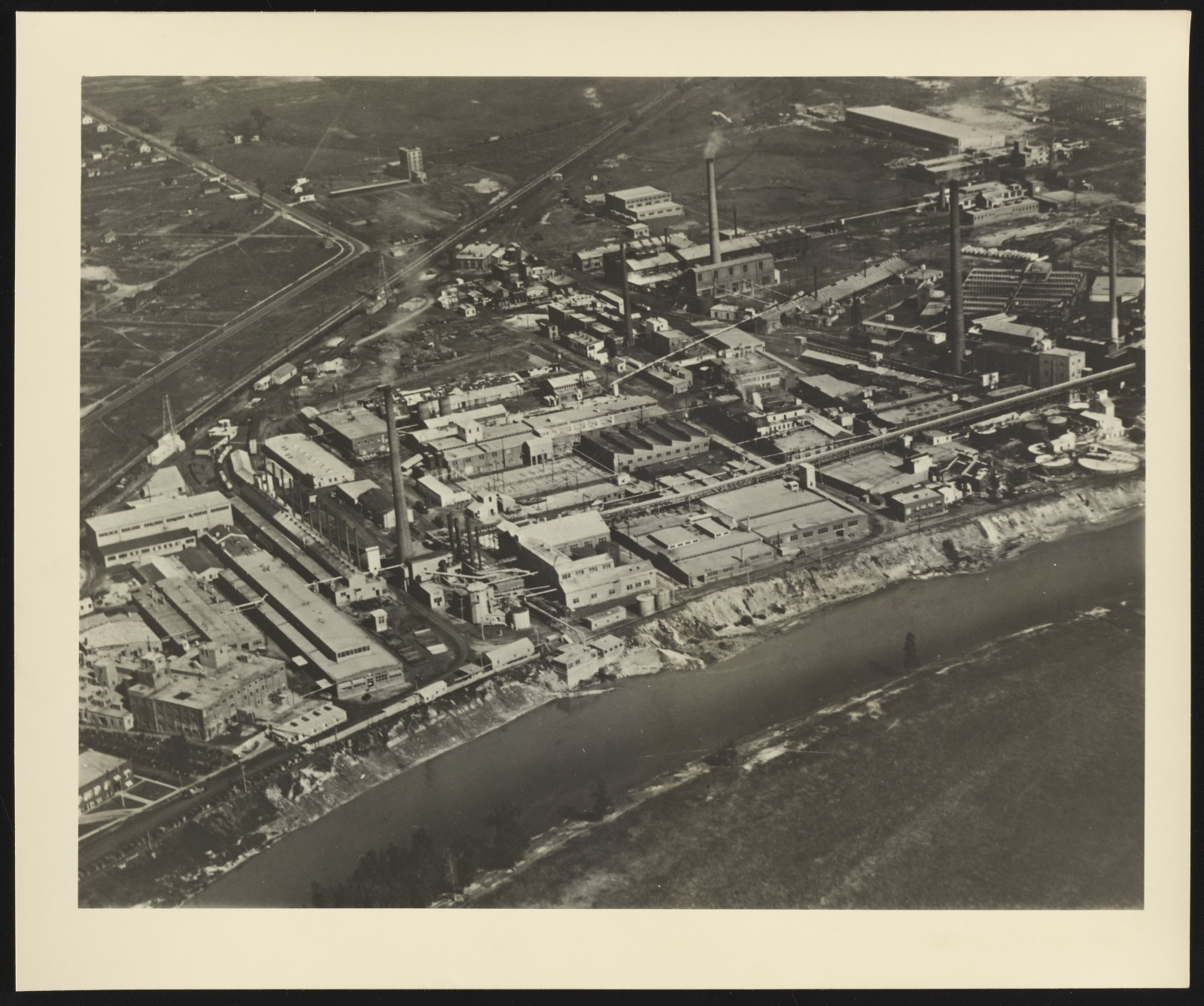 In our fledgling years, our credit union operated from a few offices in Dow Chemical's since-demolished personnel building on Ellsworth Street. The greater credit union movement enjoyed the enthusiastic endorsement of Dow Chemical President Willard Dow, who believed such cooperatives would "acquaint people with the nearly forgotten fact that man should be money's master rather than money's servant."
With a board comprised of several veterans, their strategy to invest primarily in war bonds during the 1940s should have come as no great surprise. It also proved lucrative, and the institution quickly outgrew the provided space.
"Third and Buttles" (1952-87)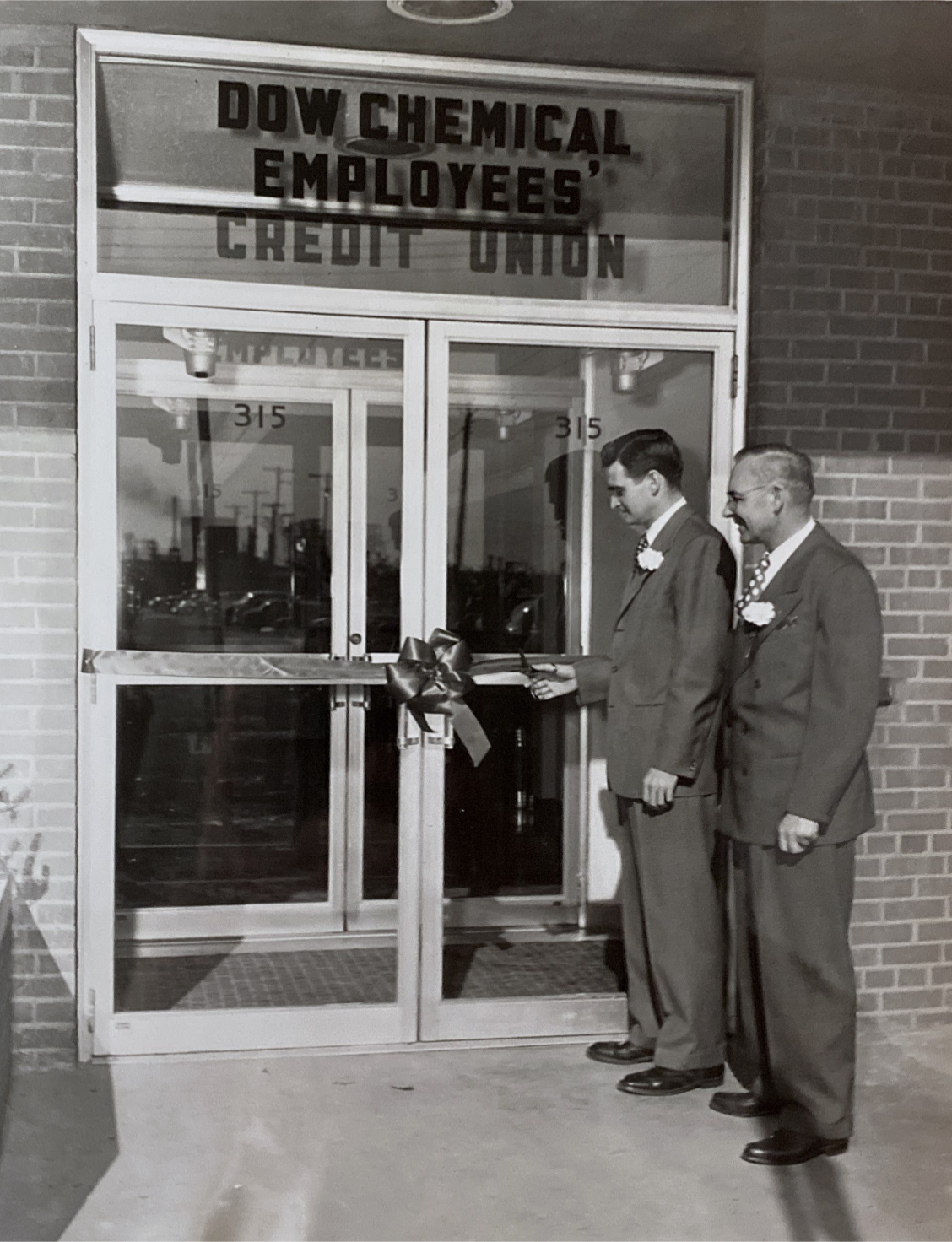 In the early 1950s, many among our 5,500 members expressed a sense of optimism, having observed a decade of positive momentum and growth. Nonetheless, that expansion also made clear the need for a dedicated branch, which the board voted to build "on the corner of Third and Buttles" in 1952. The costs associated with the building's construction amounted to around $90,000.
Three hundred of our members attended this grand opening and subsequent open house. Assets climbed steadily in the years that followed, increasing by $5.1 million between 1952-1956. While the location served us well through the 1970s, a growing member base and increased staffing needs necessitated still more space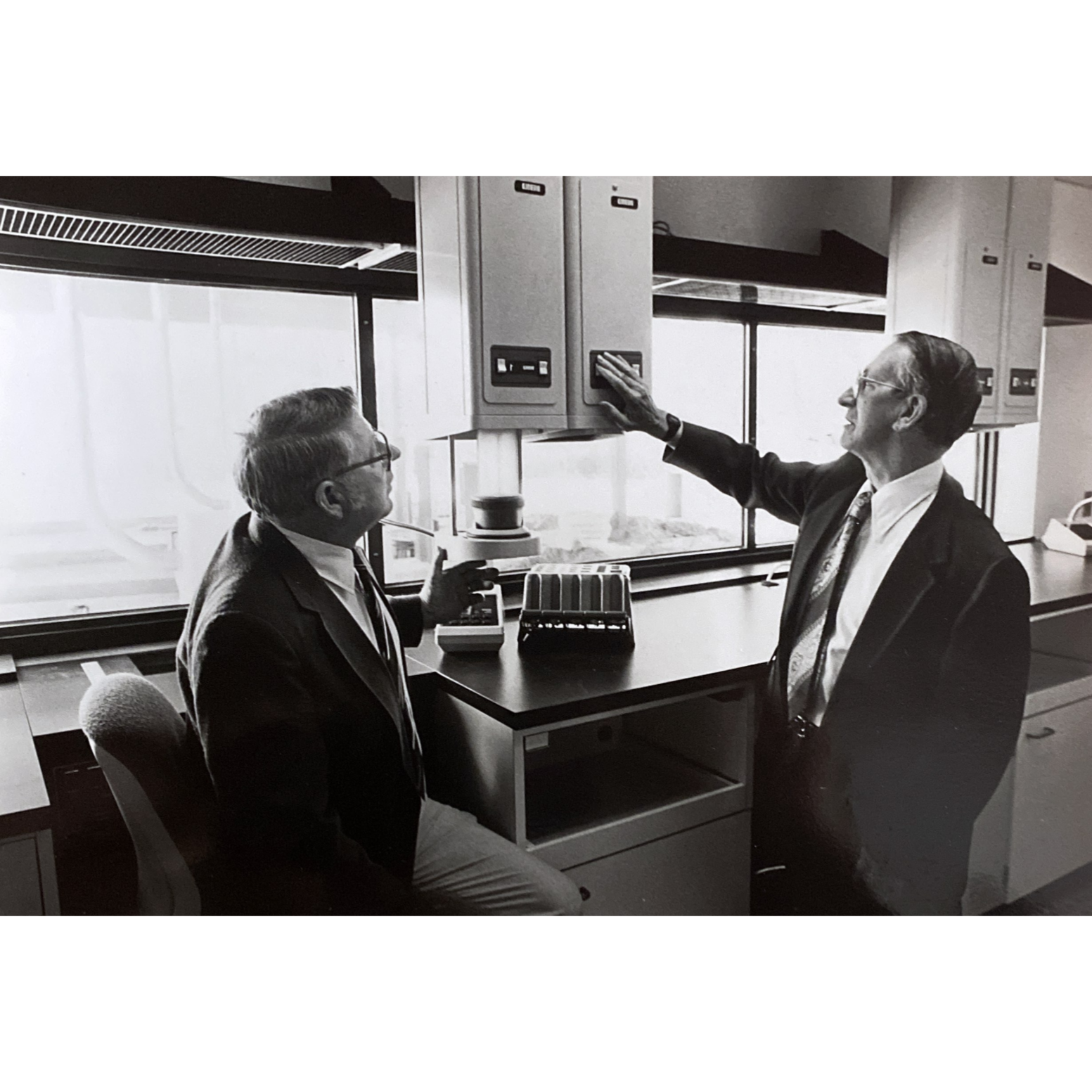 Construction crews broke ground at 600 E. Lyon Road in 1987, coinciding with the credit union's 50th anniversary. Designed in the usonian style of Frank Lloyd Wright and his acolytes, including Alden Dow, the branch opened its doors to the public in 1988. The press described the building as "contemporary" and "ultra-modern."

Originally a single-story building, the second and third floors were later added to house more credit union professionals. Over 150 employees now have offices in the building.
Gratiot Road (2023-Present)
Our credit union arrived in Saginaw Township at the beginning of the fall with much fanfare. Following Grand Opening Week festivities from Sept. 25-29, the branch reported a cumulative $3.4 million in deposits. Since then, the figure has increased to over $5.5 million. Moreover, 147 new members have joined, outpacing already-high expectations.
On Oct. 19, the Saginaw County Chamber of Commerce formally welcomed Dow Credit Union to the Saginaw community of businesses with a ribbon-cutting ceremony.
"There's something good going on here," CEO Michael Goad said. "We're very thankful for the Great Lakes Bay region, all the neat things that are going on here, the great momentum, and the organizations in the area. We thank you for your part in it."